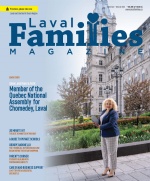 In The Latest Issue:
Latest Issue:
Happy Back to School sea...
Sona Lakhoyan Olivier
Students Dealing with Pe...
Making the Impossible – Possible!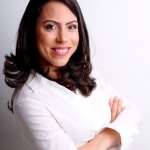 BY:
Tina Quintanilla
Issue 49
Finding a job can be stressful at any stage in life, especially if you do not know where to start! The Démarcheurs d'emploi program from Groupe Priorité Travail is a program that helps people who are currently under social assistance and who are struggling to find a job. It is unique because it offers support and extended job assistance for those seeking employment, for both Anglophones and Francophones in Quebec.
Angela Huang, Employment Advisor and Coordinator of the Démarcheurs d'emploi program from Groupe Priorité Travail explains that the majority of their clients find a job by joining the job assistance program (duration of the program 6-10 months). "We (Démarcheurs d'emploi) provide our participants with the tools to find a job right from the beginning. We assist them the whole way; by helping them with their resume and even conducting mock interviews to help them find a job," she says. "Our main goal is to ensure that the job seekers become autonomous and can use the tools that they acquire from this program to successfully find a job."Social Assistance provides their participants in the program with additional allocation to attend their meetings with Démarcheurs d'emploi. The extra incentive is given to encourage people on social assistance to utilize the services of the Démarcheurs d'emploi to effectively find a job. The program is a 6–10-month process that starts with an initial interview and personality test to determine their skill set for job assessment and resume writing. Démarcheurs d'emploi also follows up with their clients after they get the job to see how they are doing by email, phone calls or in-person meetings. The program also offers their clients the possibility to come back and begin the job assistance program again if they quit their job and decide to come back and find another one.The Démarcheurs d'emploi handles each file on a case-by-case basis, adjusting to the individual's needs. For example, some people going through the program may not own a computer or may not know where to begin looking for a job. The job mentor working with them will identify why they may be having trouble finding a job. They will also show them how to build a resume, assist in writing it along with the cover letter and show them how to apply for jobs on websites.People who are struggling and who are on social assistance may have a very pessimistic or unrealistic point of view concerning their lack of employment due to the industry. Démarcheurs d'emploi, provides them with mentorship and guidance to find a job based on their skill set by teaching them about the labour market. There is no judgment in the program on people's competencies and they are flexible. If someone is struggling, they may go back to the beginning to try to help them understand their strengths and weaknesses to find a good job fit. Both parties will also agree on a job objective to help them narrow down the best job fit for their lifestyle to ensure that they maintain the job under realistic expectations.