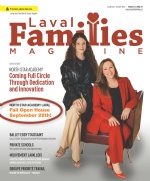 In The Latest Issue:
Latest Issue:
Education and Culture at...
Coming Full Circle Throu...
Validation Guide: Will Y...
Ballet Eddy Toussaint in New Performance Season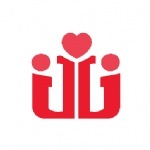 BY:
Thomas Leblanc
Issue 49
Looking for things to do this fall?
Laval's very own Ballet Eddy Toussaint is ringing in its new performance season with its annual gala benefit held this year on Saturday, October 8th from 6 pm to 9 pm at the Maison des arts de Laval. Beginning with a cocktail dinatoire from 6 pm to 7 pm in the gorgeous foyer of the Théâtre des Muses and continuing with a dazzling performance of classical and contemporary works including Toussaint's haunting Halloween hit Dracula. An original choreography by Toussaint, he doesn't hesitate to throw in a touch of his movements and glimpses of his native Haiti into the work. In his rendition of Bram Stoker's story, the Count Dracula is transformed into a vampire, not by a pact with the devil, but by a voodoo curse. His exploits are driven by his pain and lust until one woman captures his heart. All ticket purchase information is listed below.The holidays are just around the corner, and everyone's favorite Christmas tale too! This year Ballet Eddy Toussaint will present its renewed Nutcracker on December 19th-22nd at the Théâtre Marcellin-Champagnat in Laval and December 27th-30th at the Maison des arts de Laval (right across from the Montmorency metro station). After a rough cancellation of its Nutcracker performances in 2021 following a government mandate, the company is back with this Christmas classic and is better than ever.With more than 40 dancers of all ages on stage, this modern version of the famous ballet choreographed by gold medal-winning international choreographer, Mr. Eddy Toussaint, is fundamentally different from the others by the story it tells. The Nutcracker, now turned into a prince, does not take Clara to the Kingdom of Sweets, but rather to another planet! This novelty reformed the choreography while respecting the majestic composition of Tchaikovsky and the classic narrative of Hoffman's tale.
The production has gained international acclaim:
"Innovative Nutcracker still a classic: new version of everyone's favorite ballet has retained the original magic." -London Free Press"Both Nutcracker pleases and puzzles." -Bradenton Herald"Nutcracker's eye popping: Montreal dancers create a magic world." -The Windsor StarFollowing founder Toussaint's vision, its new artistic director Mr. Timothy Tompkins wants to always bring something new and more exciting each year. Last year's novelty was the emergence of the character Mother Ginger, a jovial giantess who measures 10 feet tall with a large dress resembling a delicious cake. Underneath this large dress, her darling children the Polichinelles come out to play. The character has been a staple in many versions of the Nutcracker throughout the world. One can't help but recognize rising star Catherine Simard, a soloist with the company who received her training at the École de Danse Eddy Toussaint. This will be her first year taking on the principal role of Clara. Most people discover classical ballet through the seeing The Nutcracker performed every year at Christmas time and come to know Clara as a little girl whom, in many versions, is portrayed by a child. "One of the things I like about Mr. Toussaint's Nutcracker is his creativity in using the instruments he has putting people on stage from any age whether it be from 6 years old to 65 years old and making them look like all-stars," says Tompkins. "I think it's a wonderful opportunity for children in dance to gain experience on stage at such a young age and be on the stage with professional dancers."For most people, The Nutcracker is probably the only classical ballet that they will see but this version always keeps children and adults at the edge of their seats and leaves them wanting more.It's a colourful spectacle, filled with joy and rejoicing, a show for the whole family!Celebrate the magic with us!Tickets on sale in person, by phone at 514-383-9204, by email at info@balleteddytoussaint.org, or online at
Co-Motion.ca
.