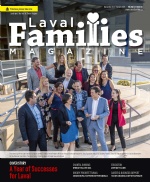 In The Latest Issue:
Latest Issue:
Innovation Across the Ci...
A Year of Successes for ...
To Start a Business, Sta...
A Year of Successes for Laval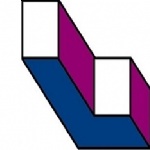 BY:
Ville de Laval
Issue 50
A wind of renewal blew through the city of Laval over the past year. The new City Council intends to continue revitalizing the city, making it even more attractive and greener.
Several new faces have made their entrance at City Hall. These councillors are representative of Laval society. It's reflected in the city's Executive Committee, which is equal, inclusive, diverse, and young. The city councillors have different and varied professional backgrounds. Some are new to politics, but they all share the same desire: to represent and promote the interests of the citizens of Laval.
A first in 50 years: a new Urban Planning Code!
Laval's growth and development have been rapid in recent years. Since 1990, the population has increased by 30%. The last urban planning code dated back to 1970. The development at that time may seem uneven today and without a clear vision. It didn't respond to our new reality. For the first time, the municipal administration has modernized the urban planning code (UPC). The new urban planning code won't be based on zoning but will follow the urban form. The new approach, inspired by the "form-based code", will develop neighbourhoods by encouraging the diversification of building types, by allowing more types of use in one area, and by promoting densification. The development will be on a human scale and eco-responsible. No more condo towers near single-family housing, no more buildings in a natural environment, or paving over the territory on a large scale. Thus, Laval will develop in a way that takes into account the realities of the living environments, integrating more green spaces, and respecting the architectural characteristic of the surrounding area. Living environments will be diversified, healthy, harmonious, and greener.With the new UPC, the utilitarian city where the car is king is over. There is more room for active mobility and for public transportation. It will be easier to move from one neighbourhood to another without having to use a car.
In Laval with Your Family
This year, the city has doubled its efforts to ensure the safety of children and facilitate active mobility around school zones and near parks. Several traffic calming measures adapted to the neighbourhood were implemented. More than 450 speed bumps have been installed, road signs have been added, and street marking has been improved. The city is working to implement speed zones of up to 30 km/h.After two year of absence, young and old alike have the chance to celebrate the return of major annual cultural events: Fête de la Famille, Fête nationale du Québec, Grande Fête des pompiers and the Zones musicales. These were resounding successes and very popular. These moments of relaxation and rejoicing are even more well-deserved when inflation is afflicting families. The administration has managed to limit the tax increase to 1.9%, in accordance with the city's policy not to increase taxes beyond the projected inflation level.From April to December 2022, the City of Laval and Sport Laval launched the Fonds d'accessibilité en sport. The objective of this pilot project is to promote access, discovery, and participation in organized sports activities in Laval. It's aimed at young people under the age of 17 from low-income families. A total of $150,000 will be invested and eligible Laval families will benefit from a reimbursement of up to 50% of their registration fee. The municipal administration wants to make sports more accessible and encourage a healthy lifestyle.
A Safer City
The Service de police de Laval (SPL) has increased its presence in schools and communities for prevention and awareness. Additionally, several investments have been announced to give the SPL, especially its investigation teams, more resources to fight and prevent all forms of urban violence.The Service de securité incendie de Laval plays an equally important role in improving public safety. Since June, Laval has become the fourth city in Quebec where firefighters will respond as First Responders. The 280 firefighters of the territory have received the level 1 (PR-1) First Responder Certification. It'll be possible for Laval firefighters to respond, within three to seven minutes, to life-threatening emergency calls such as cardiorespiratory arrest, anaphylactic shock, or opiate overdose until the arrival of the Urgences-Santé paramedics. More lives will be saved!
Preserve Laval's Environment
The municipal administration is actively working to protect its natural heritage, reduce its ecological footprint and leave a sustainable city for future generations. Laval wants to double the amount of protected land on its territory to preserve biodiversity and enhance high-value natural environments.The city has doubled its acquisition budget to $100 million for the next four years. From January to October 2022, it acquired more than 23 hectares of exceptional natural environments with high ecological value for $30 million, including Île Locas. Moreover, the City of Laval will make 568 hectares of islands, shorelines, wetlands, and municipal lots available for the upcoming expansion of the Rivière-des-Mille-Îles Wildlife Sanctuary. This will make it one of the largest urban wildlife refuges in an urban area in Quebec. Laval residents can admire the fauna and flora in a natural park around twice the size of Central Park!Long awaited, now a reality: an ecocentre in Laval. Residents of Laval finally have access to a safe and organized place to dispose of hazardous household waste, home appliances, metals, electronics products, and construction waste. The City of Laval inaugurated the very first of four ecocentres. It'll be accessible freely all year long to the citizens. 15,000 tons of domestic matter can be recycled, revalorised, and reused.
Laval, a Leader in Housing
The City of Laval is not immune to the housing crisis. Both tenants and future homeowners will face a lack of accessibility. For the former, there is a lack of affordable and quality apartments, especially for families. For future homeowners, home ownership in Laval is becoming more difficult with the increase in the median price of real estate and real estate speculation.Solutions to these problems must be put forward. The cities of Laval and Longueuil organized the First Housing Summit in Laval. The meeting brought together the mayors of the 10 largest cities in Quebec, representatives from various levels of government, experts, and organizations from the housing sector. The event was a success and laid the groundwork for new approaches and solutions at the municipal level to address the housing crisis. An official declaration was signed by the 10 largest municipalities of Quebec, each committing to implement a structuring or innovative action in housing. For its part, the City of Laval has committed to studying the implementation of a tax on land speculation in order to finance new housing initiatives. For the municipal administration, it is important to ensure that families can be housed in affordable, quality housing and that they can aspire to home ownership.