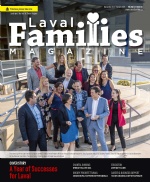 In The Latest Issue:
Latest Issue:
Innovation Across the Ci...
A Year of Successes for ...
To Start a Business, Sta...
Four Ways to View Bus Schedules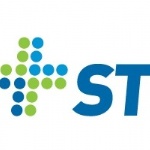 BY:
Société de Transport de Laval
Issue 50
The STL has been fighting against GHG emissions for a long time, but there are different ways to protect the environment. Starting in 2023, we will no longer be distributing paper bus schedules.
The bus schedule usually changes three times a year: in January, June and August. There are several tools you can use to view up-to-date schedules. Be sure to quickly get familiar with those tools!
1. The website
The most comprehensive source of information is STLaval.ca and the Schedules and Networks section. You can view the schedule for all bus routes at every stop on the STL network. You can also sign up for our newsletter and keep up with the latest news.
Did you know?
You can also get arrival times for all buses at a specific stop, then email the information or print the schedule for that stop only.The Passenger Zone lets you make a list of your preferred routes and subscribe to alerts. You can then receive an email or text message when trips are delayed or cancelled.
2. SMS service and digital signs
Do you know about the SMS service? Text your bus stop number to 511785 to get the next bus arrival times for all routes at that stop in just a few seconds.You can also refer to the digital signs at terminuses and at some stops.Not only are they easy to use but these digital tools provide the most accurate information possible as the schedules are updated in real time, like on the website.
3. Planned schedules
Printed schedules posted at bus stops on the network are a good indicator when you have a last-minute trip; however for greater precision, you can check the bus arrival time by going on the STL website or using the SMS service.
4. Customer Contact Center
Customer service agents are always available to answer your questions. They can help you find the best route for your trip and, if necessary, send you a copy of your bus schedule by mail. You can contact them at 450-688-6520.Take the bus; it's nice and easy once you have taken the time to prepare for the trip. You can simply relax by listening to your favourite tunes, knowing that you're avoiding traffic and won't need to look for parking later on.