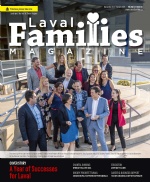 In The Latest Issue:
Latest Issue:
Innovation Across the Ci...
A Year of Successes for ...
To Start a Business, Sta...
Family Activities for the Holiday Break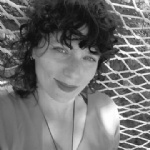 BY:
Laura Cipriani
Issue 50
Are you looking for exciting activities to do with the family during the holiday break? Here are a few ideas to help get you and your family together for some bonding fun! Try a few or do them all!
Do you want to get outside for a couple of hours? Try your local nature park. Most of these outdoor nature conservations will provide all sorts of different activities to please everyone. Try rink skating, snowshoeing, trail walking, bird feeding or sliding down a hill. Whichever activity you choose, pack a picnic. Hot chocolate in a thermos will always be a hit with the whole family! If you prefer to be in a warmer climate, try going to your local aquatic center. Swimming in the middle of winter has all sorts of benefits, but most of all, it will feel just like vacation. Some centers offer free swim periods or reduced rate for families. Don't forget to use the saunas for extra excitement!Too cold to be hanging outside? Head over to your local amusement centers. Options include trampolines, climbing and sliding structures, indoor mazes, rock climbing, and arcades. Many of these centers offer sections to please all ages. Don't feel like packing a lunch or snacks? Don't worry—most of these indoor centers also offer food and drinks to help extend your fun. Stay for a few hours or the whole day.Don't feel like leaving the comfort of your home on those bitter cold days? Have a board game day or a movie marathon day, or both! Stay cozy in your pj's while you play different kinds of boards games, cards, charades or watch a movie series. Make a big batch of pancakes with all the toppings or be a chef and whip up homemade pizzas. Looking for more of a challenge with your older children? Try doing "minute-to-win-it" mini challenges with small games prizes. This is guaranteed lots of fun and laughter. Finish off the fun-filled day with a sleepover in the living room or basement. Pull out all the mattresses or pop up a small tent and "camp" out in a different place of the house.Looking to get away for a bit? Take a small trip to a nearby city. Take the car or buy tickets to take the train for added fun. Rent a cottage or stay at a hotel. Check out the local cinemas, museums, and activity centers. Or choose a hotel that has restaurants, arcades, or mini putt all at your fingertips, so you don't have to bear winter driving anywhere. Some hotels offer a complete indoor water park. Enjoy the mini getaway packed with fun, even if it's only for two days.The holiday break is about coming together as a family. It's a time to bond, share and create lasting memories. Whichever activities you choose, whether indoors or outdoors, will always be cherished by the whole family for years to come.