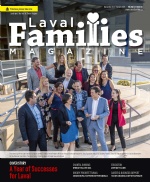 In The Latest Issue:
Latest Issue:
Innovation Across the Ci...
A Year of Successes for ...
To Start a Business, Sta...
An Experience Leading to Endless Opportunities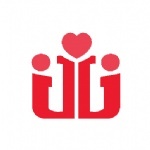 BY:
Christie Spiropoulos
Issue 50
What if the path normally traveled isn't the only path available? What if, once having graduated high school there was an opportunity to do something different? More and more Quebec students are discovering the benefits of fast-tracking their way to university by obtaining a Grade 12 education from the Sacred Heart School of Montreal.
Eight years ago, the Sacred Heart School of Montreal started to look into offering another option for their grade 11 graduates, and non-Sacred Heart students. After five years of research, Sacred Heart built a strong Grade 12 program that is well-rounded and prepares its students to enter their university program of choice with a solid foundation of theoretical and real-life experience.The Sacred Heart Grade 12 one-year program provides female students a unique opportunity to obtain an Ontario Secondary School Diploma (OSSD) in the heart of downtown Montreal. Our school partners with OVS (Ontario Virtual School - Accredited by the Ontario Ministry of Education) to provide a rich online curriculum in conjunction with scheduled physical classes with Sacred Heart teachers. Students are supported throughout every step of their online courses while the content and topics are reviewed, discussed and brought to life through an in-person classroom environment. The Ontario Secondary School Diploma is internationally recognized and permits students to apply directly to universities in Canada, the US and abroad.Sacred Heart offers three programs (Social Science, Commerce, Science) each with a curriculum that has been carefully chosen to best prepare our graduates for further studies in their chosen fields. Student academic counseling is a key feature of the program. Grade 12 students have unlimited access to coaching, mentoring, subject support, and university and career planning. Furthermore, students have ample opportunities to attend university preparation workshops, meet advisors from universities, and attend a variety of school fairs, all which ensures a better-informed pre-university experience. Furthermore, there is time set aside to discuss university/career advising and to answer the needs of each student.
Blended Learning Experience
In today's world, incorporating the advantages of both online learning and classroom interactions is more pertinent than ever. What makes this program truly unique is that all three streams will be taught using a blended learning model. Sacred Heart's Grade 12 program supports quality online instruction with physical classes led by qualified Sacred Heart teachers. Students immerse themselves in an online learning program while being supported in person by teachers who are designing instruction, learning activities, and providing quality feedback on all of their work.
Small Active Classes
Small class sizes allow students to participate in more meaningful discussions and classroom instruction while receiving more individualized attention from teachers.
Mentorship Program
The Sacred Heart Grade 12 program further differentiates itself by pairing each student with a mentor in their field of interest. Students can meet with their mentor after school in order to gain valuable experience in their field of choice and obtain hands-on work experience on a weekly basis.
Community Service
Serving others and the larger community is a key component of the Sacred Heart values and experience. The Grade 12 program requires that students complete 20 hours of community service throughout the year. Community service teaches students the importance of giving and empowers them to see their role in making the world a better place for everyone.Sacred Heart graduates have been accepted to the most prestigious and world-renowned universities, from science programs such as Physics, Biochemistry and Industrial Engineering, to Business and Arts…The possibilities are endless.In Sacred Heart Grade 12, you won't only learn - you'll experience.