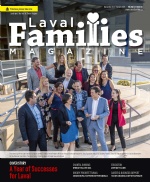 In The Latest Issue:
Latest Issue:
Innovation Across the Ci...
A Year of Successes for ...
To Start a Business, Sta...
When Art Heals the Soul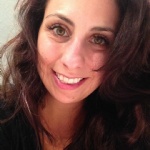 BY:
Lisa Cipriani
Issue 50
Many of us took advantage of the pandemic to reconnect with our passions or develop new ones. It's thanks to these ambitions that many have made it through the difficult period caused by COVID-19. This is what Chantal Gingras did by rediscovering painting while she was in Florida, far from her loved ones. She can no longer do without it and, in addition to exhibitions, she is now in the midst of making her full-time livelihood from her art. We got to chat with this Montreal-born artist who now shares her time between Miami and Quebec.
Early Introductions
"My love for painting goes back to my youngest age. As far back as I can remember, the easel, brushes and cans of paint are objects that I often saw in the kitchen of my parents' house, on the South Shore of Montreal. There was always a slight smell of turpentine," says Gingras. "It was my mom who painted. She liked to paint at night and when we woke up in the morning, we were surprised to find a new finished canvas painting. My mother was my first source of inspiration, my first contact with art and painting."Gingras' talent for drawing is just as innate as her mother's. It's only natural that she turned to the arts during her school years, but it was modeling that became her first artistic expression. At 18 years old, she completed her pilot training and was ready for new adventures in the sky, but ultimately, she realized it wasn't her calling. On the hunt for new challenges and more stability, she embarked on studies in architecture and interior design. For her, architecture is also art; it's simply another form of drawing.When she finished her studies, she set her sights onto a new challenge: moving to Florida. While there, she established and ran her own successful design firm for 16 years. The banking and financial crisis of 2008 again led her to change careers. Having always worn her heart on her sleeve, she completed studies in nursing, a field she then worked for the 14 years that followed. Recent circumstances led her to realize that it was time to do what she truly loves, and since July 2022, she is now completely dedicated to her art, with many projects and exhibitions lined up through to 2023. "Yes, it was a bit scary and a big decision to make, but I don't regret any of it!" says Gingras.
Rediscovering Her Passion
In 2020, with the arrival of the pandemic and its consequences that we now know too well, Gingras found herself isolated, in Florida, far from her relatives who still live in Quebec. At that same time, she was faced with a period of personal hardship, which according to Gingras, had brought her to her knees. Little by little, in order to pass the time and to pick herself up off the ground, she returned to her first passion: drawing and painting. At her home in Florida, she dusted off an old wooden box that belonged to her mother, containing paint tubes and brushes. Some of the paint tubes were so old that the paint had dried up, but she used what was salvageable. Due to stay-at-home orders, she painted every evening, and painting becoming her therapy.That's where it all started, when she was painting alone, in her living room. When the confinement restrictions became less severe and she was able to start seeing friends again, they immediately commented on her extensive talent and suggested that she begin to exhibit and sell her paintings. She took their encouragement to heart and has been doing just that ever since. "I feel blessed and am very thankful for all the support, even any comments, encouragement coming from art lovers, clients or people discovering my art and who I am," says Gingras.
Emotions as Inspiration
Gingras' paintings are vibrant and colorful: landscapes, animals, and portraits. She describes her artistic style as figurative/animal abstract. "I am still in a period of exploration. We always evolve, our art evolves as well, but now I am perfecting my own technique," explains Gingras. "I try a lot of things: mixed media, gold leaf accents, and collage. For now, I'm having fun and that's the important thing," says Gingras."I really like painting animals because I love them. I especially like to paint a close-up of their face, because, by looking at their eyes, you can invent lots of stories. If I don't get the eyes right, I feel like the whole painting is wrong," she confides. She also likes to do portraits, but, as she explains, being an eternal perfectionist, the painting needs to look exactly like the subject for her to be really satisfied. The eyes, the facial features, the texture of the skin, everything must resemble the person she trying to represent! "I always try to push my creativity further and let it go…let the emotion talk for itself on my canvas – that's the key for me," she says.
Where Does Inspiration Come From?
My inspiration is emotions. Each of my paintings makes me think of an image, at a specific moment. I draw inspiration from what I have experienced, from what happened to in different situations. And this is also what I seek to bring to life for the person who looks at my paintings. I want them to feel an emotion," says Gingras. "I want to touch people with my art, my heart."Gingras says that one of her biggest challenges is marketing her art. "I find it a little weird, because I have emotions linked to each of my works. It's like I'm selling a part of me," explains Gingras. "So, it's difficult to put a price on a painting. I have to go with precise points - the size, the number of details and the difficulty of execution - detaching myself from the emotional side."Gingras recently finalized a project in the Tremblant region with boyfriend Jean Airoldi, called La Maison Airoldi. Airoldi, who is a fashion designer by trade, former television host and now real estate agent, worked closely with Gingras to bring this project to fruition, a project that she says is dear to her heart. Combining Airoldi's expertise in design and real estate and her background in design and architecture, La Maison Airoldi is a rental property project which kicks off the couple's first big project together."We really enjoyed working together, we get excited about the same things in design, colours, materials, etc. We're very detail-oriented which makes the best of both of us come out in the project!" Gingras says that the pair have plenty of other ideas in the works, namely a boutique hotel project where one could admire her artwork on the rental properties, which would also be available for purchase. Gingras is also currently taking custom orders. "I can work with a specific size, colour and budget. Art should be affordable for everyone," she says.
What is the Painting Process Like?
The process of painting a canvas, from start to finish, can seem complicated for someone who has never done a painting. How does one tackle the extreme whiteness of the canvas and put down the first brushstroke? "To start, it's family first. I take care of my children and the house, and then I cook supper. When I'm alone, I sit down, put on some music and let myself go. I start painting; it's as simple as that. I paint full time, every day, and enjoy it!" exclaims Gingras. "It is really my passion."Gingras explains that to start a painting, she has to have a subject in mind, such as a lion. She then ponders what the lion is about to do. Will he sleep or attack? What does the lion represent? Strength or nobility? "This is what allows me to decide on the colors to choose for my painting," she explains.How does she know when the painting is completed? "My son Michael can tell you about that! Sometimes, he says to me while looking at one of my paintings: 'Okay, I think it's over, you can move on to something else!'," laughs Gingras. She explains that if she thinks a painting is finished, she will look at it again in the evening and decide if it's really finished. Then, she might add some additional details, like glosses. "It's at this point that I can say if my work really succeeded in conveying what I wanted to represent. If so, I can say that it's finished."
Do Artists Get Attached to Particular Works?
"On an artist's journey, there is always a piece of work that takes you further than the others. For example, when you try something new, but you're not sure it's good, you always have a fear. A painting can combine two different styles, the old and the new. Then, the day you do a painting that is entirely in this new style, it becomes extraordinary," says Gingras. "It's like ending a TV series. You look back and you say to yourself: I have changed; now I am here. We can see an evolution in my paintings. I'm almost embarrassed by my first paintings, but I understand now, that it's similar to life…You get to another level, and that's okay."
When Art Heals the Soul
On a professional level, Gingras now is fully dedicated to her art. Art is good for health as well. While continuing to exhibit her paintings, she is also flirting with the idea of ​​offering painting lessons. Gingras truly believes that art is for everyone. "For many people, art is like a mystery, and they think that it's only for very wealthy people, but anyone can appreciate art," she says. That's why she is working on a large project to offer painting lessons to complete beginners of all ages. "I would like to demonstrate that anyone can start making art, regardless of their background, and that it's not as difficult as it seems. Everyone has 'their art' lying dormant within them. All that remains is to get started!" says Gingras.This is a lesson that she wants to pass on to her three boys, aged 16, 19 and 22. "I try to convey to them every day that anything is possible. We only have one life to live, and we have to listen to each other, no matter what others say," she says. "It is also the same advice that I would give to anyone. We of course need work that brings bread and butter to the table, but you still have to manage to put a few hours of your time into a passion, because, ultimately, that's what makes you really happy."Gingras believes that art truly does have the power to heal the soul. "For anyone reading this, I want to tell you to follow your instinct. Don't put yourself down. We all have bad days, but the sun always comes out eventually. Strive everyday, even if it's for an hour, to do something you enjoy," she says. "Practice happiness – you only have one life to live."Gingras has shown her paintings at several exhibitions in Florida. She has also participated in the Luxembourg Art Prize, an international artistic competition in Luxembourg. Since than, she has had multiples exhibitions such as at Las Laguna Gallery in California, New York City, and Tel-Aviv in Israel.Last October, her work was exhibited at Le Caroussel du Louvre in Paris. In December 2022, she will be featured at Miami Art Basel Week at the Spectrum. You can now find her work here in Quebec at the Gallery Le Hangart in Old Montreal as well as their sister location in old Quebec City.As Gingras is also involved in charity events, some of her proceeds are donated to CPCC Gallery, on St-Laurent in Montreal, a non-profit organization whose mission is to help the needy and those suffering from mental health disorders. Private and VIP events, as well as high-quality prints, are also available upon request.To find out more about her work or to purchase her paintings, visit her at
chantalgingrasart.com
.