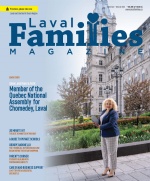 In The Latest Issue:
Latest Issue:
Happy Back to School sea...
Sona Lakhoyan Olivier
Students Dealing with Pe...
14 Ideas of Activities from your City Councillors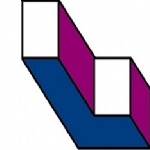 BY:
Ville de Laval
Issue 53
The beginning of summer is the perfect time to take a moment and think about the activities available throughout the city. But who knows more about Laval than our elected city councillors? We asked them to share their recommendations for summer activities as a way to get to know them a bit better as well as discover a little bit more about our dear city.
BEAUTIFUL BIKE RIDESChristine Poirier, Cecilia Macedo & Vasilios KaridogiannisReading at parc Bernard-Landry
There is nothing Cecilia Macedo enjoys more in the summer than riding her bike along the 15e Rue bike path to Parc Bernard-Landry and reading by the pond. It's also a wonderful place to have picnics, play frisbee, or dance a few salsa steps on Friday nights.
A stroll with BIXI
If you don't have a bike but want to explore the city and it's surroundings while getting some physical activity, you should know that there are 26 BIXI stations at your disposal with 215 regular bikes and 80 electric bikes. Vasilios Karidogiannis, the elected city councillor responsible for active mobility, is proud of the growth of the bike-sharing network in the city.
A gentle effort for a frosty break
Christine Poirier is also a fan of bike rides. With her daughters, she likes to follow the bike path along the riverbanks of Rivière-des-Prairies through Parc Rosaire-Gauthier. Mrs. Poirier also likes to relax at Place Juges-Desnoyers, while her daughters prefer to stop at an ice cream store for some refreshments.
TIME FOR THE FESTIVITIESAline Dib & Yannick LangloisLe grand spectacle at the Centre de la nature
As it is customary every year, there will be many celebrations organized throughout the city in order to celebrate la Fête nationale du Québec. They are all equally as festive and cheerful in the eyes of Yannick Langlois, but he does specifically appreciate Le grand spectacle at the Centre de la nature. He greatly appreciates Le grand spectacle at the Centre de la nature. According to him, it's one of the most beautiful shows in all of Quebec. Once again this year, incredible artists will be performing for you. Head over to the city's website to discover the full schedule.
La Fête nationale in front the paroisse Saint-Martin
The June 24th festivities in front of the Paroisse Saint-Martin for the Fête nationale are must-attend for the city councillor Aline Dib. This is an important local celebration, and it offers activities for all tastes: exhibitions, parades, performances, line dancing, singers and a children's outdoor inflatable bouncer. Everyone from all generations can find the best-suited activity for them. The event is intergenerational as well as inclusive, and those aspects are profoundly appreciated by our elected representative.
FRESH AIR IN THE GREAT OUTDOORSNicholas Bone & Sandra El-HelouPort de Plaisance Laval-sur-le-Lac marina
Nicholas Borne, an avid riverside walker, particularly enjoys cycling to the Port de Plaisance Laval-sur-le-Lac marina along the Oka-Mont-Saint-Hilaire bike path. In his eyes, it's the perfect place to have a picnic, fish and admire the junction of the Rivières-des-Prairies and the lac des Deux-Montagnes. You can then take a delightful stroll along the adjacent trail. A few steps away from the port is the Traverse de Laval-sur-le-Lac / Île Bizard which welcomes pedestrians, cyclists, and vehicles.
Île Locas on Rivière des Mille-Îles
As you probably already know, Laval, along with 9 other municipalities in the northern crown, is committed to creating a conservation park along the rivière des Mille-Îles. Last summer, the city also acquired l'île Locas, one of the largest islands on the river, to establish as a protected area. Sandra El-Helou strongly recommends that you take a tour of the island, which you can even visit by kayak.
A CULTURAL SUMMERFlavia Alexandra Novac, Seta Topouzian & Alexandre WarnetVirées patrimoniales (Heritage tours)
How well do you know Laval's history? Discovering events and places that have shaped your hometown will help you feel a stronger sense of belonging and a better understanding on how it's developed. Flavia Alexandra Novac highly recommends the Virées patrimoniales, a beautiful outdoor excursion guided by actors, entertainers and historians who will help you discover the secrets of the city with good humor. The summer schedule program will be available on the reseauarthist.com website.
The Musée de la santé Armand-Frappier
Seta Toupouzian loves the new Musée de la santé Armand-Frappier, dedicated to the interpretation of human health sciences. She encourages everyone, if they haven't already, to discover it. This museum is a great activity for young and older people in the city. Ideal for rainy days, it will keep you pleasantly busy and out of the bad weather. You can purchase your tickets on the museum's website at museefrappier.org.
Les Zones musicales
This summer, for the 8th edition, Les Zones musicales will delight all Laval citizens. From July to August, various concerts will be held across the city. As Alexandre Warnet points out, these shows are free, accessible, festive and feature artists of various musical styles. Discover the lineup by visiting the website zonesmusicales.laval.ca.
A GOURMET SUMMERJocelyne Frédéric-Gauthier & Sandra DesmeulesU-Pick at the farm
For Jocelyne Frédéric-Gauthier, there is nothing better than combining usefulness with enjoyment. She loves to pick her vegetables and fruits from various farms in the city. In Laval, it is possible to hand-pick strawberries, raspberries, tomatoes, eggplants, peppers and more! There is something for everyone to enjoy. You will also be encouraging the city's family farms.
Centropolis terraces
Who doesn't like to relax on a patio during the summer while sipping a fresh lemonade? For city councillor Sandra Desmeules, it's a great activity. She strongly recommends that residents of the city take advantage of summer evenings to head to the Centropolis and sit at an outdoor tables made available by the numerous delicious restaurants. To discover the full list of Centropolis's restaurants, head to centropolis.ca.
EVERYBODY IN THE WATERPierre Brabant & Ray KhalilParc Prévost pool
The City of Laval provides its citizens with numerous aquatic spaces. In order to provide quality infrastructures, the City has renovated the pool and added water games at Parc Prévost. The new pool will open this summer, which city councillor Pierre Brabant is really pleased about. He is confident that the pool will be a great addition to his district.
Beach of the Berge aux Quatre-Vents
In the west end of Laval, you can access the beach of the Berge aux Quatre-Vents, the first and only supervised beach of the city where it is possible to swim in the rivière des Mille-Îles. Ray Khalil encourages you to go there on hot summer days to enjoy the cool breeze of natural water spaces as well as the playground and volleyball courts that are available. The little extras of the beach: yoga classes and the possibility to paddle board.