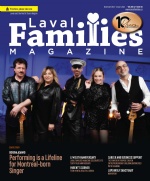 In The Latest Issue:
Latest Issue:
Welcoming 2024
Performing is a lifeline...
Laval Families Magazine ...
Educational Activities for Autistic Children during Summer Months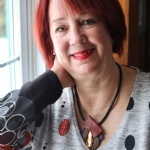 BY:
Lori Leonard
Issue 53
Sometimes it's difficult for families to seek educational opportunities during summer months for children with disabilities or those on the autism spectrum. Here's some information:
Inspirations
The hub of special needs news in Greater Montreal and surrounding area (Laval, South Shore and West Island). In its 14th year, this non-profit publication and resource raises awareness about daily challenges and accomplishments of people with disabilities, inspiring its audience with stories/podcasts. Their database of special needs resources assists families at every stage of life. Their objectives: To support the special needs community (people with disabilities, families, therapists, educators, administrators) and to reach outside the special needs community to educate the public-at-large to break down barriers, celebrate diversity and foster an inclusive environment and acceptance.The English Montreal School Board Database of Special Needs Resources is 'a one-stop shop' for overwhelmed disability families to find resources and specialized programs. Info on Inspirations newsletter/podcasts: 514 483-7200, # 7244,
www.inspirationsnews.com
Giant Steps School – Forest School
This is a 4-week nature camp for kids, teens and young adults launched in 2021 by Thomas Henderson. This educational model challenges conventional educational concepts and promotes child-led exploration and learning outdoors. The concept is particularly valuable for autistic youth. Through enjoying the outdoor elements, youth appreciate nature. Each week welcomes a new age group with 1 staff person per 2 individuals so parents feel reassured. Being in nature encourages curiosity, adaptability, and self-reliance which are important for autistic individuals. Some classes were led by Kevin Deer, a knowledgeable elder from Kahnawake. More schools now comprehend the value of incorporating outdoors into their education. Mother Nature provides amazing sensory experiences. 514 935-1911,
ww.giantstepsmontreal.com
Swimming and Water Safety Education
Swimming helps children with autism to reduce stress, improve coordination, social skills and confidence. Swimming involves repetitive movements, comforting for autistic children and uses all parts of the body to strengthen muscles, tone and proprioception. Learning to swim prevents drowning, a leading cause of accidental death for people with autism. Autistic individuals may be drawn to water due to their need for isolation. Some may flee to unfamiliar territory like a backyard pool without a gate. Swimming can also improve an autistic child's speech and cognitive abilities. Water is a soothing escape from sensory overload. A private swim lesson with an adaptive swim instructor will give your child a comfortable social experience. Simple tasks like holding their breath or learning the backstroke help eliminate worry. Water Safety/Swim Instructor Kim Kasprzyk says "It's so special when you see a person's confidence grow and see the pride of accomplishment, particularly when a person was scared of water or felt it was too difficult to accomplish." Parents should speak to an instructor to determine which options are best for their child. Check out private swimming lessons for children given by an adaptive swimming instructor at your local pool! For more info with Kim Kasprzyk, see À l'eau Natation on Facebook.