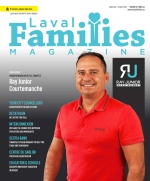 In The Latest Issue:
Latest Issue:
So Much Change in the Ai...
North Star Academy: Stud...
Entrepreneurship at Full...
A Wedding Tribute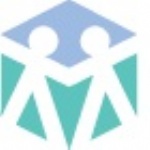 BY:
The Montreal Children's Hospital Foundation
Issue 12
Cynthia Perna and Vince Mulé married this past August. They say they didn't have "your typical Italian wedding with a guest list of 400." Cynthia says she wanted something "rather small" -- closer to 200 guests. The young couple finally decided on a wedding ceremony in Westmount, a wedding reception downtown, and in a twist to convention, a charitable donation instead of the traditional wedding favor.

"Usually in Italian weddings", Cynthia says, "you get some type of hardware – a plate or a cup or something. People give you a wedding gift, so you should give something back. It's expected." She and Vince initially thought of giving a butter knife, or bags of little madeleine butter cakes. But Cynthia knows that offering a knife as a gift could be regarded as bad luck. As for madeleines -- they tend to break. "Bags full of crumbs – no, no, no!" Cynthia exclaims. She and Vince then thought, why not a charitable donation instead?

Vince went looking for inspiration online and soon found himself on the Montreal Children's Hospital Foundation website. There, he saw an article profiling a young couple who, instead of offering their wedding guests a small gift, honoured them by offering a donation to the MCHF as a wedding tribute. To her surprise, Cynthia knew the groom featured in the article; she had gone to high school with him. Perhaps more importantly, the featured couple also were of Italian descent. They had broken with tradition and, Cynthia quips, "everyone's still alive!"

The engaged couple went ahead with a donation in lieu of wedding favours, and decided to have cards made to let their guests know what they had done. Printed in Italian and in English, the cards expressed a simple, heartfelt message; "We wanted to show our appreciation for our blessings by giving back to the community. We could think of no better way than to give to children in need of better health." Choosing the Children's Hospital Foundation was easy for Cynthia, who had been hospitalized there as a small child when she was diagnosed with Type 1 Diabetes. "I remember the great care I received."

Cynthia smiles when she thinks of her wedding guests' reaction to the tribute announcement. "At first, the reaction was silence, quite frankly. But on their way out, many reflected that the tribute was the best thing ―they had enough baubles at home."

While they had budgeted $5 per guest for wedding favours, Cynthia and Vince wound up giving a little more and finally wrote the MCHF a cheque for $1400. "It was for the cause," says Cynthia, who adds; "I would have had an issue with going over-budget for a box of truffles."

If you would like to underline a special occasion with your own wedding-day tribute donation to the Montreal Children's Hospital Foundation, the Foundation will happily assist you by providing beautiful announcement cards or even a laminated certificate. You will also receive a tax receipt for 100<>percentage<> of your donation. For more information, please contact Josie Pizzuco at 514-934-4846, extension 29229, or visit childrenfoundation.com.