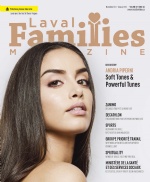 In The Latest Issue:
Latest Issue:
Continued Efforts & New ...
Andria Piperni: Soft Ton...
Becoming The Bull: UFC F...
Centre du Sablon: a centre built for and around community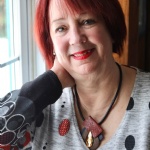 BY:
Lori Leonard
Issue 16
When one walks through the doors of Centre du Sablon located at 755 Chemin du Sablon, Chomedey, Laval, they are instantly inspired by the wonderful community spirit. This is truly a unique centre; it is open and available to literally everyone within the community, and that also includes people who have mild to severe disabilities.

Patrons of the gym range in age from babies in water programs to seniors well into their nineties. Individuals who participate in these programs have extremely diverse cultural, religious, social and socio-economic backgrounds.

At the centre, patrons and staff alike are not only tolerant and patient of those who have disabilities, but are also convivial and respectful.

Centre du Sablon has been around for the last 20 years. Prior to this, it was known as "The Jewish Y" which was the cornerstone for residents of Chomedey.

The Centre offers a variety of activities which include sports, fitness and cultural events to suit the needs of its diverse clientele. It boasts a 25-meter swimming pool, a well-equipped aerobics room and gym which includes 60 exercise machines. Volunteer programs, activities and services are available for every age group. 150,000 people visit each year.

Centre du Sablon also provides many diverse programs for kids and teens including spring break, summer and Christmas camps, karate, Red Cross lifeguarding, dance classes, yoga, soccer, swimming, and includes many competitive/advanced classes. On the cultural side, there are language classes, walking classes (people of different backgrounds) and a seniors club to name just a few.

I recently met with Angela Faraoni, General Manager of Centre du Sablon who explained how devoted the employees are to help others to live a healthy lifestyle which in turn, influences the community as a whole. Angela runs a 'tight ship', but with a warm heart and much compassion. She oversees the daily operation of the centre from A to Z, including programs, revenue, the coordinators and their staff. Angela explained that in low season the centre employs about 40 people and in high season, approximately 150.There are roughly 300 children who attend their special summer camp program and more than 50 who attend the educational pre-school program.

Angela clarified the reason to have their kinesiologist on board which is to help members with reduced mobility to regain their strength. This environment aids to reintroduce members to activities that they must carry out in their everyday living. In fact, Centre du Sablon was the first centre in Laval to include a training room especially created for individuals with disabilities.

Sports Coordinator, Ouissem Hsoumi develops activities for everyone aged four to 99 years old. Ouissem is responsible for the Soccer Academy which takes place on weekends and includes 150 plus children. He is also very involved with HEIWA, which is a traditional karate academy, members of the Quebec Federation and Japanese Federation allow kids to compete in the Quebec Cup. Ouissem is also responsible for the basketball academy which takes place on Friday nights to teach children about the professional rules and regulations of basketball.

One thing is for certain, everyone who visits or becomes a member of this outstanding community centre certainly enjoys a true sense of belonging. Bravo, Angela and all of the devoted members of the team!

Please note that rental space is available at Centre du Sablon for cultural, sports or community events. For more information regarding rentals, classes, training or camps, please call 450-688-8961 or visit the website at www.websablon.ca.