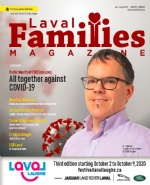 In The Latest Issue:
Latest Issue:
Four Little Words Have N...
An Unprecedented Public ...
Because a Little Laughte...
TVRL and Laval Families Magazine:
A Limitless Partnership!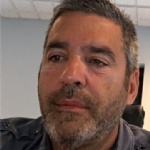 BY:
Eduardo Da Costa
Issue 21
Did you know that since 2004, the Télévision Régionale de Laval has been omnipresent in the Laval community? Our daily goals include listening and promoting citizen participation; providing a forum for convergent or divergent expressions, opinions or ideas; encourage the emergence of creativity and originality and above all provide the Laval community with an effective means of television communication. Recognized as the only independent community television in Laval, we present programming that focuses on the dissemination of local information and the promotion of regional culture.

TVRL will be the host station of The Laval Families TV Show starting on February 5th, 2017! An English program that is dedicated to families, youth, seniors and parents, the program will provide its viewers with topics and information from professionals who are experts in the field. Several topics will be discussed such as education, recreation and leisure activities as well as health and wellness.

TVRL is a springboard for young people who want to enter the world of media and we are pleased and proud to participate. We are surrounded by many volunteers who, through their collaboration, help us produce quality programs. La Télévision Régionale de Laval broadcasts its programs on channel 9 of MAtv through Vidéotron. We are active on social networks through YouTube - www.youtube.com/user/TVRL9 and our Facebook account - www.facebook.com/TVRL9, in order to broadcast our programs throughout Quebec. You can also reach us on our website at www.tvrl.ca.

Thanks to the participation of many Laval organizations, TVRL benefits from a varied and enthusiastic audience of tens of thousands of viewers. Every day we present a complete range of events and activities that take place in Laval and that are likely to captivate our audience. Every Sunday morning, join us for a game of Bingo from the comfort of your own home! Comprised of people who are keen to offer Laval residents a rich, innovative and diverse programming, the Télévision Régionale de Laval is there for you every day.