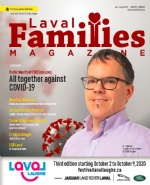 In The Latest Issue:
Latest Issue:
Four Little Words Have N...
An Unprecedented Public ...
Because a Little Laughte...
Meet Your City Councillors: Behind the Scenes and In Person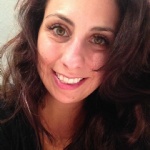 BY:
Lisa Cipriani
Issue 22
Vasilios Karidogiannis, District of L'Abord à Plouffe
When it comes to explaining the role of a city councillor, Vasilios Karidogiannis keeps things simple. "On a municipal level, our role is to ensure that we meet the needs of the citizens of our district adequately and effectively, and each councillor is responsible for anywhere from 18 to 20 thousand citizens," he says. Despite that seemingly simple definition, Karidogiannis explains that city councillors look after issues such as water drainage, garbage pick-ups, water filtration, road and sidewalk maintenance, snow removal, social services offered on a municipal level, etc. Having lived in Laval since 2004, Karidogiannis developed a stronger sense of purpose in his community over the years that led him to pursue a career in public service. Since 2013, the year he was elected, Karidogiannis has been listening to and responding to citizens' needs, often being praised for quickly returning phone calls from concerned citizens or even taking calls at odd hours to make a dent in whatever issues his district is facing.

Currently underway is a large overhaul of the plumbing system, requiring massive studies and plans before work can begin. Karidogiannis estimates that physical work will begin in 2018 to improve the water works in his district, which has been a long-standing problem for many residents due to the age of homes and buildings in the area.

Pont Lachapelle, with its unique architecture and stonework, is known for being the "gateway" into Laval and is a major landmark for L'Abord à Plouffe. Karidogiannis enjoys the green space around this area, and is currently working towards further improving the area with some project proposals put forth by urbanism and architecture students from the Université de Montreal, who presented their research and plans at City Hall last January in the presence of Mayor Demers.

Karidogiannis also says that there is an underdeveloped and lesser known green area near the 13 and boul. Levesque Ouest that is great for nature trails and exploring with the family! "It's an undisturbed area that takes you right up to the waterfront, and you get to see things from a totally unique perspective," he says. "The Mont St-Hilaire and Oka bike path will soon be running through this area, so people will be able to enjoy it even more."

In addition to ongoing city improvement projects, there are also plans to refurbish parks, and improvements to skating rinks and soccer fields are underway. "Everything we have been working on since the beginning of our first mandate is coming to fruition now," says Karidogiannis, who is a member of Laval's Master Urban Plan Committee.

As for his vision of the district 10 years from now, Karidogiannis is hopeful that the entire entranceway to Laval with Pont Lachapelle and Parc St-Maxim will be reconfigured. He imagines that it will be a place where people can congregate, where shows will happen, and that it will become a sought-out place. Once the Val-Martin projects are completed, integrating regular and social housing, Karidogiannis sees his district as one that will be progressive, and that takes care of its people in need.

__________________________________________________________

Aline Dib, District of St-Martin
Respect. Loyalty. Openness. These are the words Aline Dib uses when describing how she goes about resolving problems the residents of her district are having. "I'm a citizen first myself," she says. "But I'm also a public servant."

When one thinks of a city councillor, it is easy to imagine that he/she has always strived for a career in politics, either at a municipal level or other. What is less obvious, is the fact that many Laval city councillors not only proudly hold their posts as councillors, but likely are also holding down full-time careers and/or raising families. They may even be furthering their education at the same time! Such is the case with Dib, a mother of two daughters, who has been living in Laval since the early 2000's.

Before her election in 2013 as municipal councillor for the district of St-Martin, Dib worked as the director of a preschool for many years, having graduated from UQAM with a degree in Early Childhood Education, as well as Pedagogical Consulting. Having always been involved in community initiatives, Dib believes that encouraging youth to reach their full potential is what makes the future of our city brighter.

"I believe in the power of youth in our society," says Dib. In fact, Dib was the original founder of the youth group L'Union des jeunes cèdres, working to introduce youth aged 13-18 to community services and non-profit organization activities. Despite participating in numerous non-profit organizations and activities around her district, Dib finds time to further her own education and is currently continuing her university studies in Human Resource Management about two nights a week, also at UQAM. Her daytime schedule is dedicated to causes that directly affect her district and her work as city councillor. "The daytime is work time…It's all for them [citizens]," she says.

Besides working on the day-to-day needs of her district, Dib is also a member of several committees and organizations. She is an STL board member, is on the Laval urbanism committee (CCU- Comité Consultatif d'urbanisme), and oversees the city's immigration dossier and status of refugees, to name just a few. Dib is also responsible for the application of municipal policies from Municipalité amie des enfants (MAE), an accreditation that is awarded by the provincial government.

During this first mandate, Dib has accomplished several major projects in her district, most notably the creation of Parc Le Boutillier, a 1.9-million-dollar investment in the area with modern equipment and play modules, as well as a soccer field and tennis court. This project was one that had been long waited for by residents—for more than ten years. The multigeneration park is almost complete and will be fully functional this summer. Another victory was the completion of a skating arena in Parc Buteau—another request from residents of her district. There is also the refection of boul. St-Martin Ouest and rue Elliot, and the reduction of speed limits on all residential streets to 40 km/hour.

Ongoing improvement projects include the extension of 100th avenue to highway 440, a task Dib and her team are striving to complete faster than planned. Still ongoing is the large-scale renovation of the Maison Benjamin-Papineau, a historic building on boul. St-Martin Ouest at the corner of Montgolfier streets.